A
game-changing

| A

powerful

| An

engaging
way to teach
cyber safety and digital wellbeing.
Transform your classroom with our library of comprehensive teaching materials so your digital citizens can become Internet Independent.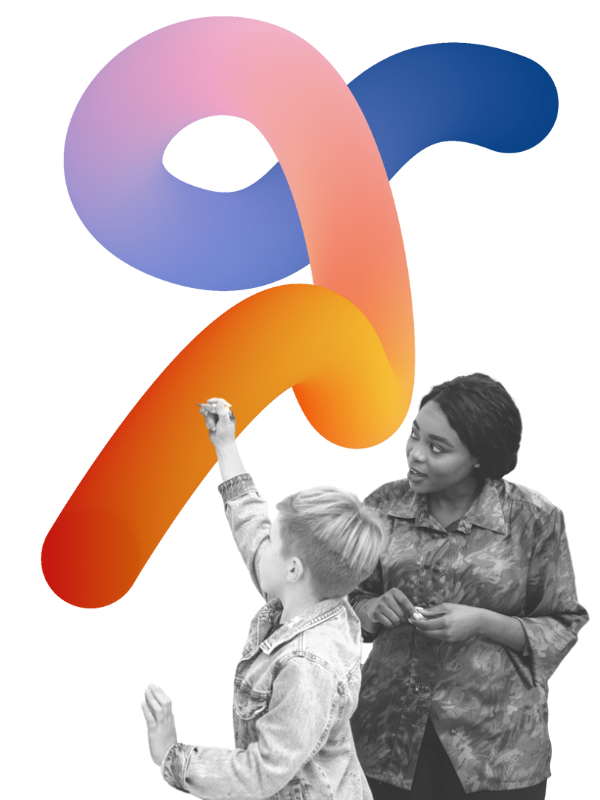 OUR CURRICULUM FRAMEWORK
What does it mean to be
Internet Independent

?

Our Internet Independent Curriculum Framework is designed to teach cyber safety and digital wellbeing with just one clear objective: to prepare students with the right tools and skills to become Internet Independent.

The framework gives students better agency and command over their digital experience, and allows educators opportunities for extended learning.
The Learning Library
With our comprehensive collection of lesson plans, assessment tools, and professional development materials, you'll have everything you need to empower your students with cyber safety and digital wellbeing knowledge.
Revolutionary Exercise-in-a-Box Lessons
Exercise-in-a-Box is an innovative cyber safety education tool designed for K12 teachers. Through immersive scenario-based learning, students learn online safety skills to protect themselves from cyber threats by investigating simulated evidence and project work.
What's Inside?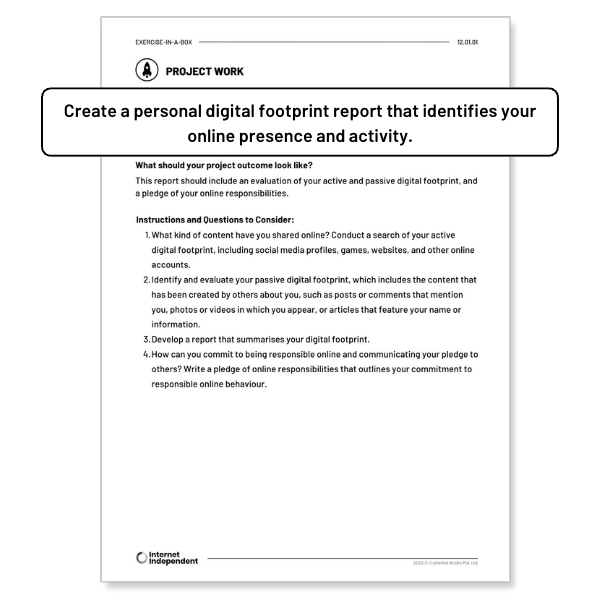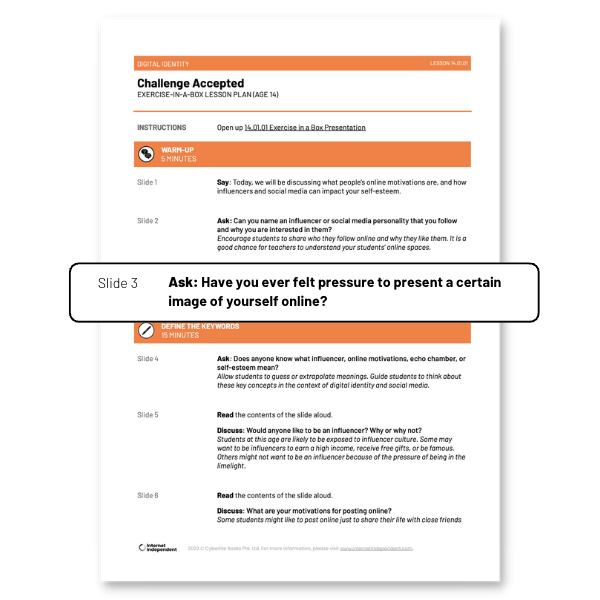 Lesson Plans for Teachers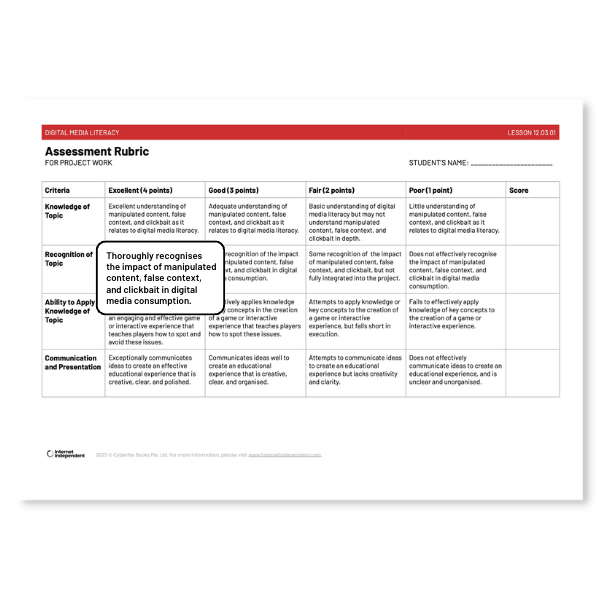 Empty space, drag to resize
Stay Ahead of the Trends
Transform your teaching with our expert-led professional development videos for educators. Our engaging and informative content will equip you with the tools and strategies needed to navigate the digital landscape and promote safe and responsible technology use.
What's in the Playlist?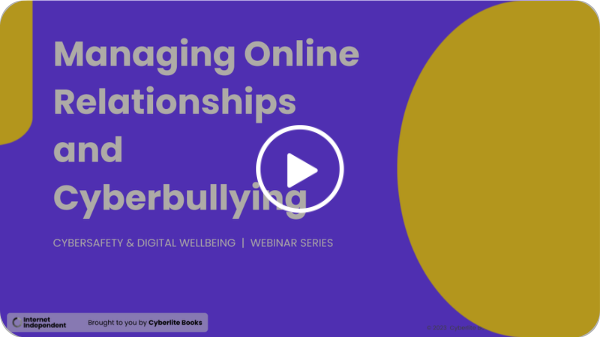 Managing Online Relationships and Cyberbullying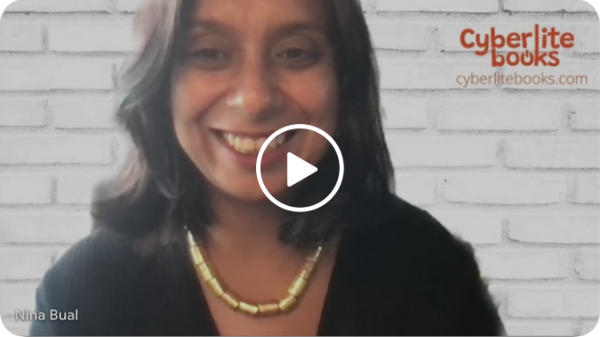 Understanding Online Security for Young People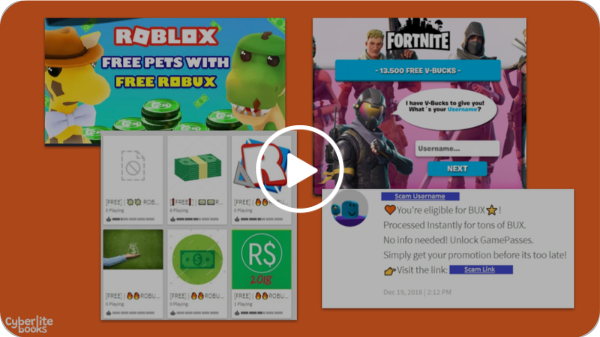 Raising Safe Digital Citizens: A Parenting Webinar on Internet Safety
Empty space, drag to resize
School Policies & Guidelines
Our collection of policies and guidelines are designed to ensure the safety and security of their students while using technology. By implementing these policies, schools can take proactive measures to prevent cyberbullying, protect students' personal information, and maintain a safe online environment.
What to Expect?
Personal Mobile Device Policy
Digital Citizenship Contract
Resource Hub
Special edition resources such as printable handouts, social media content, and posters are available in the online platform for additional learning and support.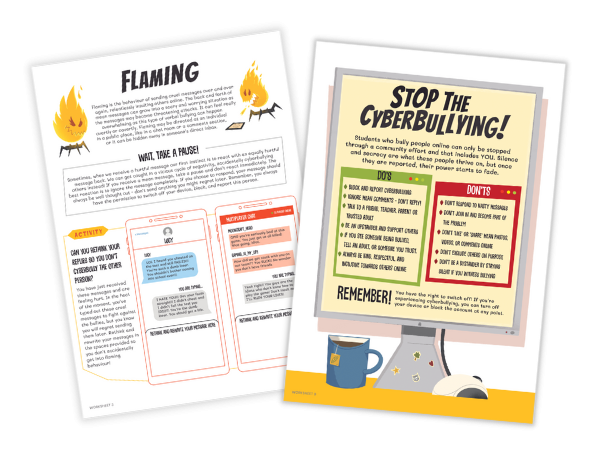 Empty space, drag to resize
Ready to Supercharge Your Knowledge?
Drop your details to request a demo!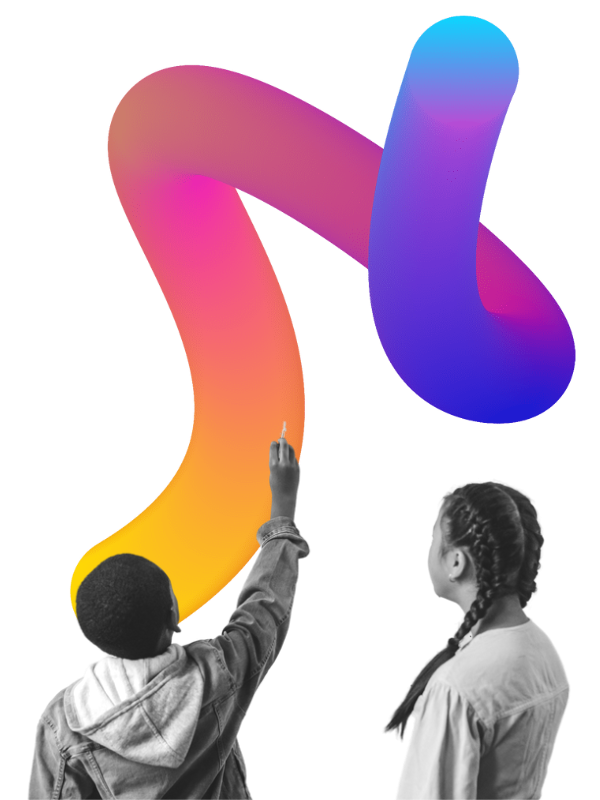 Created with